Webinars
Requirements
In order to use this functionality, your Zoom Account must be eligible with Zoom Webinars plan. Without Webinar enabled from Zoom side you cannot use this functionality. See Zoom Pricing
Basic Information
From version 3.6.0 you can now create Webinars as post type which means that you can bind your Zoom Webinars to your WordPress posts and show them in frontend accordingly.
How to create a Webinar ?
To create webinars from your site.
Navigate to your wp-admin dashboard
Click on Zoom Meeting
Click on Add New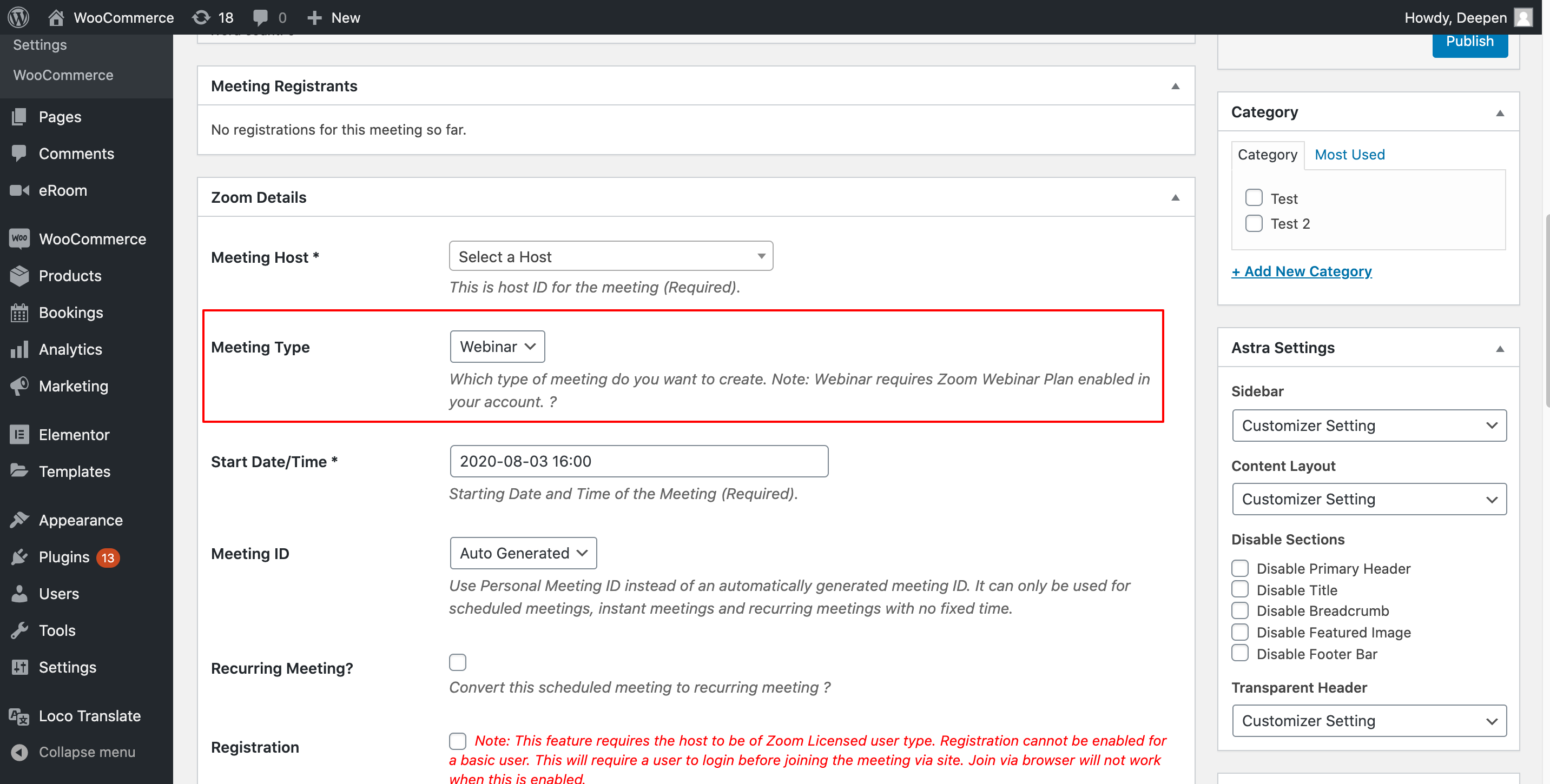 You should see above type of page on your side. Choose Webinar in meeting type and create the meeting. Your meeting now should be a Zoom Webinar.
Showing Webinars via Shortcode
You can show your individual webinars via shortcode or from single post type page. To show your webinar via shortcode refer to this section.